Seven partners from three EU countries will join their forces to implement AEOLUS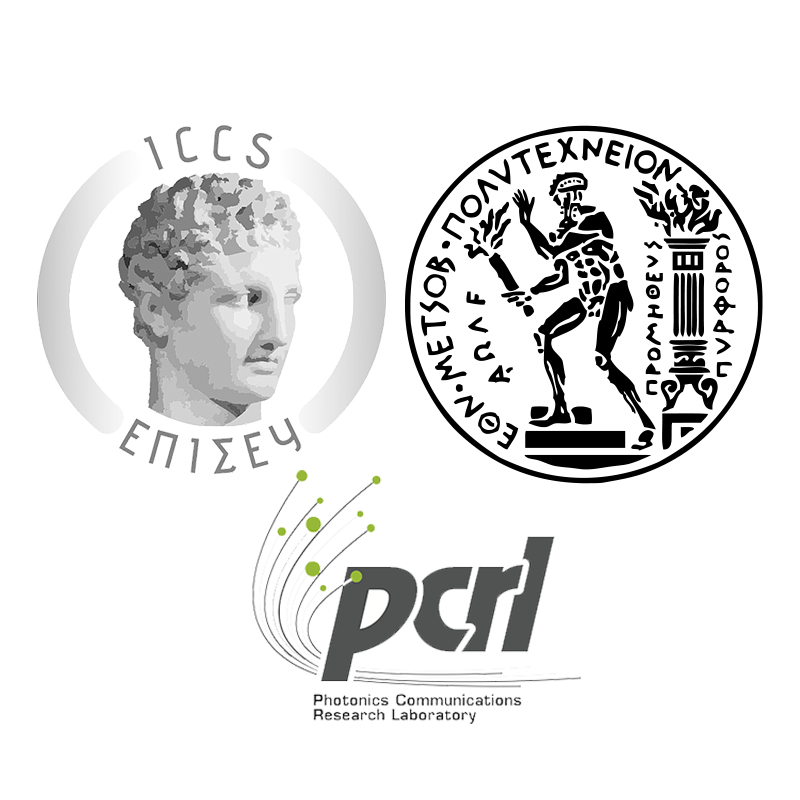 About
Thematical Areas
Role in the project
About
The Institute of Communications and Computer Systems of the National Technical University of Athens (ICCS/NTUA) was founded in 1989, as the research arm of the School of Electrical and Computer Engineering of the NTUA (SECE-NTUA), with which it is associated, in the field of telecommunications systems and computer systems. The primary purpose of ICCS has been to provide the facilities and organizational environment, through which research could be performed and through which post-graduate students could receive research stipends and researchers could be employed. At present ICCS employs more than 500 researchers including SECE faculty staff, senior research scientists, and PhD students. Since its foundation, ICCS has evolved to exploit the strengths of the discipline of electrical and computer engineering, based on the quality of the students and faculty of SECE-NTUA. SECE-NTUA has been consistently the top choice for school leavers and ranked as the first or second, hardest university school to enter in all 93 schools in the national university entrance exams. SECE-NTUA faculty, have equally impressive scientific profiles, having had graduate tuition in having served in top US, Canadian and European universities as Stanford, Berkeley, Harvard, Imperial College, etc. or research organizations as AT&T Bell Laboratories. In recognition as technology innovators several of the faculty members of SECE-NTUA have been appointed to key national and European posts. ICCS participates in a broad range of EC funded subjects, which essentially reflects the multi-disciplinary nature of electrical and computer engineering and has a strong track record of coordinating and leading EC-funded projects to success. ICCS will participate in AEOLUS with the Photonics Communications Research Laboratory (PCRL) headed by Prof. Hercules Avramopoulos.
Thematical Areas
Role in the project
About
Role in the project
About
KTH Royal Institute of Technology in Stockholm is the largest technical university in Sweden and accounts for one-third of Sweden's technical research and engineering education capacity at university level. KTH is involved in more than 200 ongoing EU projects, of which more than 50 are coordinated by KTH. Extensive support and competence exists at KTH for EU project participation and coordination. 
The Division of Micro and Nanosystems (KTH-MST, www.kth.se/mst) at the KTH School of Electrical Engineering and Computer Science (EECS) is one of the leading micro and nanoelectromechanical system (MEMS & NEMS) research labs in Europe, with extensive experience in micro and nanofabrication technologies, heterogeneous 3D integration and wafer-level packaging technologies for MEMS, photonic MEMS sensors and graphene NEMS. The KTH researchers focus on MEMS & NEMS and its applications in sensors, optical, radio frequency, medical and biotechnology components and graphene photodetectors. KTH-MST has a strong track record in industry-related projects, including of waveguide-based sensors, IR bolometers and IR emitters. The research-staff at the Division of Micro and Nanosystems consists of 7 faculty and 35 PhD students.Three KTH-MST research leaders have ERC grants, an ERC Starting Grant in 2011 to F. Niklaus, an ERC Advanced Grant in 2010 to G. Stemme, and an Consolidator Grant to J. Oberhammer in 2013. The team members are long-time experienced users of the micro and nanofabrication cleanroom facilities at KTH.
The Division of Electronics and Embedded Systems (https://www.kth.se/ees/division-of-electronics-and-embedded-systems) has a research and educational profile that covers electronics from a very broad range of basic topics including semiconductor device technology, circuits to systems integration and embedded systems implementation in industrial applications oriented to industry automation and medical electronics. The division has a strong research track in epitaxial growth of SiGe and Ge and the development of Ge on insulator substrates.
Role in the project
About
Role in the project
About
COSMOTE is a member of OTE Group and a member of Deutsche Telekom Group (since March/09) and was commercially launched in April/98. Within a short period COSΜΟΤΕ succeeded in becoming the leading provider of mobile telecommunications services in Greece. Today COSΜΟΤΕ accounts for more than 50% of the Greek subscribers' base exceeding 7,3 million (Q2/2020). COSΜΟΤΕ holds the leading market position in Greece since 2001, having an impressive record of very important firsts: HSDPA (June/06), HSPA+ (May/09), MBB at 28.8 Mbps (Mar/10), MBB at 42.2 Mbps (adopting HSPA+ Dual Carrier) in real network conditions (May/10), demonstrated speeds of 100 Mbps (DL)/45 Mbps (UL) using commercial LTE terminals, 4G/LTE services (Nov/12), 4G+/LTE-A services with speeds above 300Mbps (Feb/15) and 500Mbps (Dec/16). In addition, COSΜΟΤΕ supports and participates in the 5G pilot conducted in the Municipality of Zografou, Athens (2019).
OTE Group is the largest telecommunications provider in the Greek market and one of the leading telecom groups in SE Europe, offering a full range of telecommunications services: from fixed-line and mobile telephony, broadband services, to pay television and ICT solutions, while it is also involved in maritime communications, real-estate, energy, insurance services and professional training. 
OTE Group is a pioneer in technological advances and by far the largest investor in telecommunications infrastructure in Greece while having a strategic interest in supporting sustainability through many initiatives, both research and commercial. OTE Group promotes consistently research and development through its continuous and devoted participation in R&D EU funded projects in selective domains, with focal interest in the 5G-PPP initiatives. During 2019, the OTE Group participated in 37 innovative funded R&D EU projects, in various technological areas; 18 5G-PPP ongoing among them. By participating in R&D projects, the OTE Group is expected to boost its technological excellence and upgrade the services provided to its customers, as it gains expertise in cutting-edge technologies from the early stages of development and actively participates in shaping future technology solutions, market applications and innovative business models in areas such as, smart cities, m-health, automotive, infotainment and media.
Role in the project
About
Role in the project
About
Senseair AB is a leading global provider of air and gas sensing technology. Senseair's purpose is to make sense of air by providing the best possible measurement solutions, service, and intelligence. Our sensors and solutions can be found in the fields of indoor and outdoor air quality, alcohol screening, gas alarms, life sciences, and transports. With over 25 years of experience and 160 employees, Senseair has become the center of excellence in the field of non-dispersive infrared (NDIR) technology. Senseair develops and produces the smallest and most cost-efficient high-precision low-power sensors for high-volume production. Senseair has offices in three locations in Sweden: Delsbo, Västerås, and Kista. Furthermore, Senseair has international offices in Germany, the US, and China. Its products are sold all over the world. In 2017 Senseair merged with Hök Instruments, and in 2018 Senseair was acquired by Asahi Kasei, a global Japanese chemical and materials company.
Senseair's Research Team in Sweden has 8 PhDs that cover various fields of interest and are engaged in several international collaboration efforts, currently involving 4 different EU co-funded projects. The researchers work closely together with the Sensor Core product development team in Delsbo, consisting of about 40 skilled engineers with broad expertise in the required technical fields.
Senseair's sensors can be used in a wide range of applications where only imagination sets the limit. Currently, the six main application areas are indoor air quality, outdoor air quality, automotive, alcohol sensing, life science, and safety. Senseair holds about 40 patents relating to its proprietary measurement technique, as well as to innovative technologies. Around a third of the Senseair manpower is dedicated to scientific R&D and advanced Production Technique, always aiming to apply the newest technologies to its products.
Role in the project
About
Expected Benefits
Relevant Experience
Role in the project
About
AMO GmbH, a German (non-profit) high-tech-SME with close to 60 employees, runs a 200 mm pilot line and specializes in R&D for micro- and optoelectronic applications. Our mission is to demonstrate innovative technologies for nanoelectronics and nanophotonics and their implementation in novel device architectures at a prototype level, including small volume fabrication. A broad base of advanced semiconductor process technologies is available and offered as foundry services. AMO's main activities fall into the fields of nanophotonics, graphene and advanced lithography developments. The photonics group has an excellent expertise in silicon-nanophotonic structures and the combination of these devices with active materials for photodetectors and modulators. Moreover, a flexible optical characterisation setup is available as well as electrical characterisation tools for integrated electro-optical devices and modules, especially in Datacom setups. Fabricated devices and subsystems are exploited by AMO as a low volume foundry or transferred to key players in the field.
AMO is furthermore active in the research of photonic integration of various materials into silicon based platforms. In the field of photonics AMO has successfully coordinated a FP6 STREP on photonic silicon devices (Circles of Light) and currently coordinator the FET OPEN project POSEIDON. Current highlights of the photonic research include the development of high speed photodetectors based on CVD-grown graphene on silicon photonic waveguides highest data rates. Furthermore low-loss silicon and silicon nitride nanophotonic waveguides, efficient coupling structures, optical ring-resonators with high Q factors and ultra-fast all-optical switches up to electro-optical modulators have been demonstrated by AMO. Recently, the first on-chip perovskite laser integrated on silicon photonics platform has been published by AMO's photonic group.
As founding member of the graphene flagship, AMO has developed one first integrated modulator and photodetector based on graphene as well as waveguide integrated heater for phaseshifting. 
Expected Benefits
Relevant Experience
Role in the project
About
Accenture
Network Practice
Applied
Intelligence Practice
Role
in the project
About
Accenture is a leading global professional services company, providing a broad range of services in strategy and consulting, interactive, technology and operations, with digital capabilities across all of these services. Combining unmatched experience and specialized skills across more than 40 industries and all business functions—underpinned by the world's largest delivery network Accenture works at the intersection of business and technology to help clients improve their performance and create sustainable value for their stakeholders.
With 532,000 people serving clients in more than 120 countries, Accenture drives innovation to improve the way the world works and lives.
Leveraging its deep expertise across industries and business functions, Accenture helps organizations shape their vision for the future. Accenture fosters innovation to develop and implement differentiated solutions that accelerate growth and increase efficiency.
Accenture
Network Practice
Applied
Intelligence Practice
Role
in the project
About
Role in the project
About
TUB is one of the largest universities of technology in Germany with more than 34,000 students, organized in 7 schools with 5,300 academic personnel. TUB will participate in Aeolus project with its Research Center of Microperipheric Technologies. The Research Center of Microperipheric Technologies has been founded in 1987 at TU Berlin and is supported by the Federal Ministry of research and Technology and the Berlin Senate. The Center is renowned for its excellence in microsystems, interconnects, packaging, and reliability. It has about 80 employees and closely collaborates with Fraunhofer IZM in Berlin for conducting and transferring highly quality basic and applied research.  Since late ´90, the Department of System Integration & Interconnection Technologies (SIIT) at TUB/IZM is particularly involved in chip interconnection technologies (flip chip, wire bonding) and the corresponding substrate technologies for Multi-Chip Modules. 
TUB's Microperipheric Research Center, as a worldwide leader in electronic packaging technologies, has rapidly followed in the last decade the industrial trends toward completely integrated electronic systems and therefore has opened new R&D directions for integration at wafer level and substrate level.  In this effort, TUB has developed large-scale PCB embedding technologies for the manufacturing of holistic system-in-packages or modules at industrial formats of 18"x24".  Heat dissipation concepts has been also developed especially for power semiconductor chips and photonic chips.  The brand new Substrate Line facilities of TUB/IZM along with its long experience in PCB embedding technologies have made TUB a renowned partner for R&D and PCB-based module prototype manufacturer.  Expertise in heterogeneous component integration and low cost PCB processes has yielded miniaturised microsystems for automotive, medical, industrial and photonic systems.  TUB will be leading the development activities in WP5 in Aeolus project toward low cost photonic sensor prototypes ready for further commercialisation.  A large number of bilateral/multilateral projects with the European industry are being  successfully completed, transferring the embedding/2.5D cavity embedding technology to industrial partners for industrialisation. Regular technical publications on international level and several best paper awards on the presented topics, confirm the internationally acknowledged level of TUB's Microperipheric's Research Center. 
Role in the project